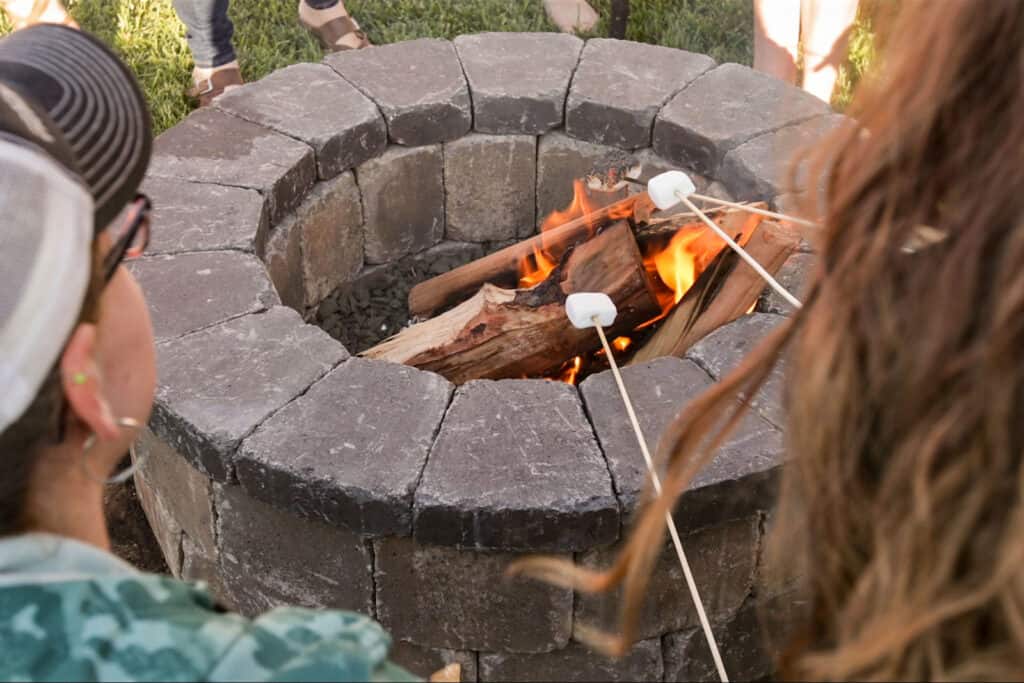 The Tegula Fire Pit Kit includes beveled pieces for quick and easy installation with no cutting. This kit makes it possible to have a backyard fire pit without all the trouble of hiring it done. Its 40" outside diameter tucks into smaller spaces, making it ideal for almost anywhere.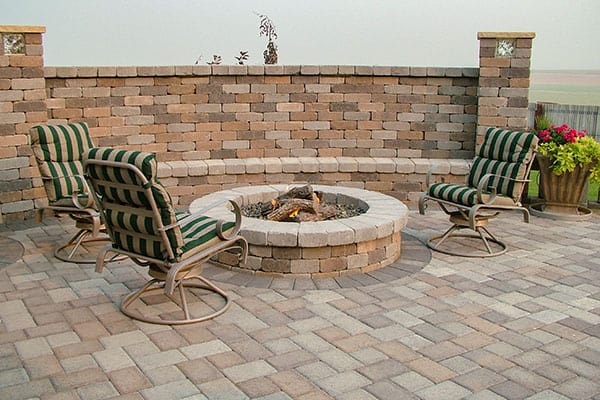 Add some ambiance to your backyard setting. The Chateau Wall™ 50″ outside diameter fire pit is easy to assemble with mortar-free stack and glue construction.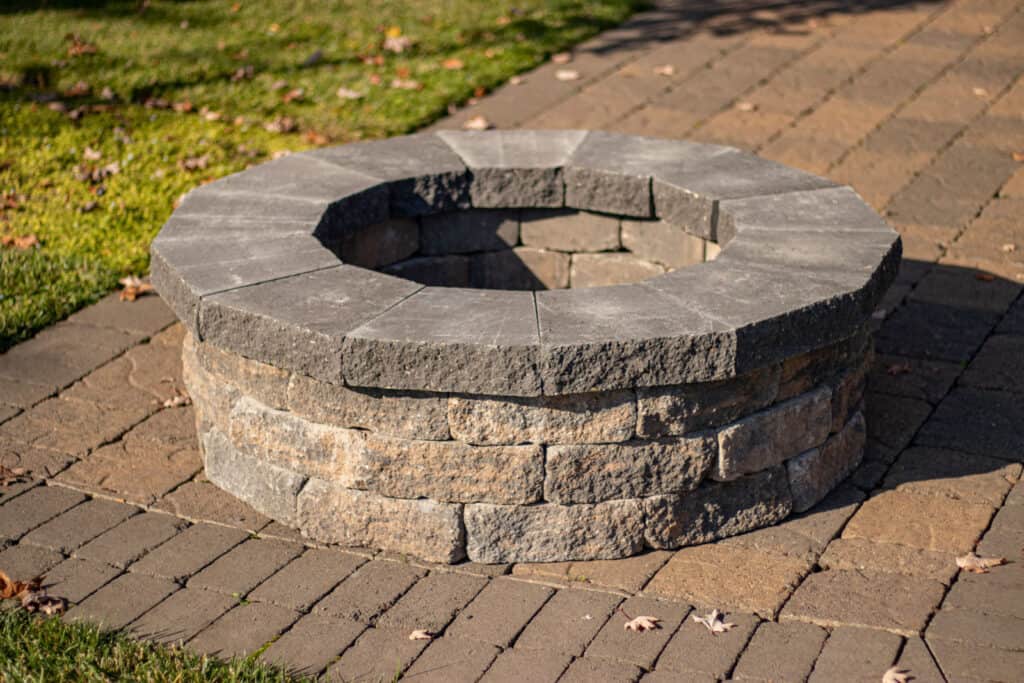 This kit includes beveled pieces for no cutting, assembles with glue, and is a super quick way to add warmth to your backyard. It comes with a rustic tumbled finish and in several different color options. This is one of our most popular fire pits.